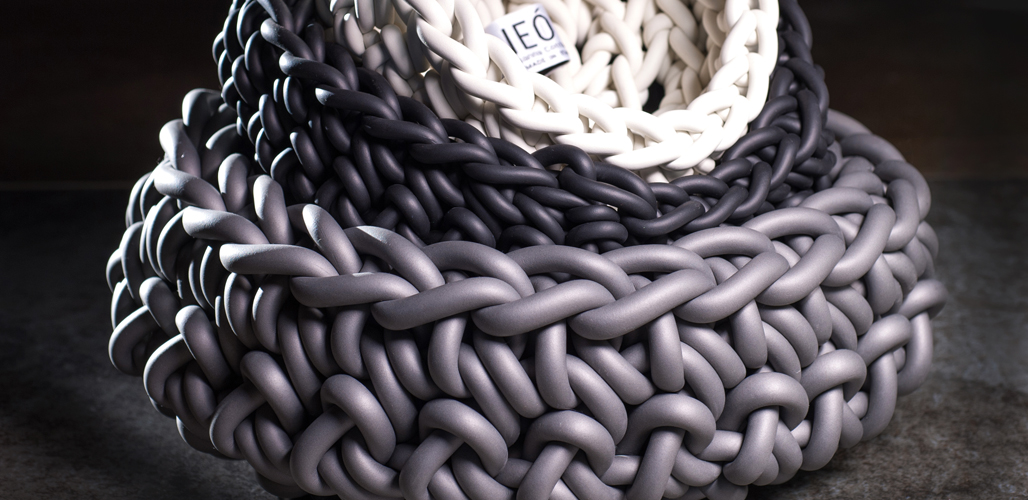 "CREATIVE HANDICRAFTS"
These are the two words at the basis of the NEO concept.

The Neo brand was founded in 2007 by Rosanna Contadini who, discovering the thread of Neoprene in a hardware store, got an idea and starts a production of handbags all handmade and produced in Italy.

From an inspiration, from the desire to create something new, from an unusual approach to an industrial material that's how is born and develops a project that created an highly success story.

Real objects of design, entirely handmade by using an unconventional material and really unique as the Neoprene.

The Neoprene is a material that is normally used for diving suits or water sports clothes. Here this material is, in a very original and unexpected way, revisited and transformed into unique and amazing articles. While being very resistant, the Neoprene is light, smooth and velvety, soft and pleasant to the touch…sexy and charmy...

Through traditional techniques such as knitting and crocheting, the threads of Neoprene are transformed in new and incredible shapes. This is how you get a product that immediately attracts attention, that does not pass unnoticed, and that it will make you approach to a different style and make you fall in love.