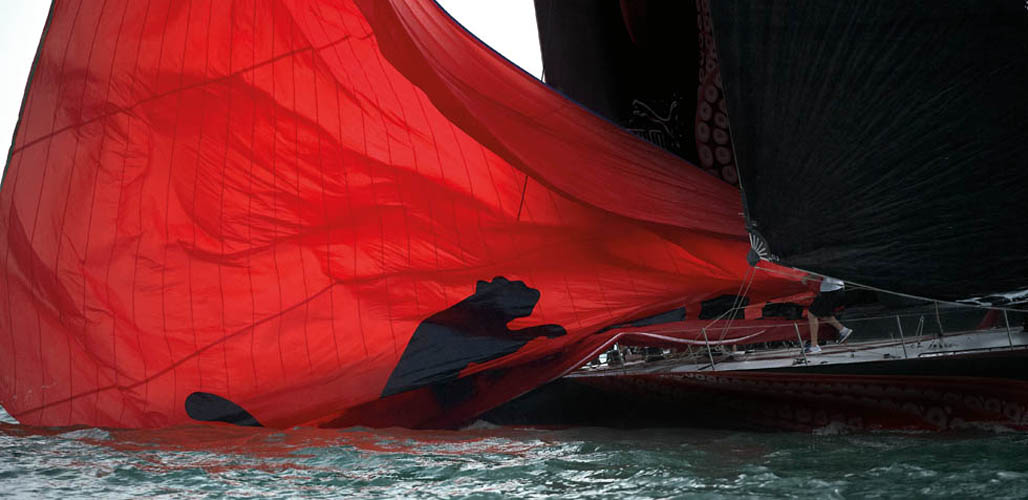 "Sublimating the sails at the end of their life and turn them into chic creation, unique and environmentally friendly in order to extend the story and the dream"

This is the philosophy that inspired the creation of the brand 727 Sailbags and that accompanies the company since ever.

727 Sailbags designs and produces in France, a vast range of articles by recycling the canvas of nautical sails. Completely sewn by hand, each creation is unique and to confirm its uniqueness there is authenticated by a label which traces the maritime history of the sail from which has come to life. Who buys, therefore, can trace the path of his purchase: Which ocean has sailed? Which races won? What famous skipper has sailed with it?

727 always keeps an indissoluble contact with the world of sailing and regattas around the world.

727 Sailbags is a company of creative artisans, which guarantees with its know-how, a quality of high-end products. Each piece is created and produced in the workshops of Lorient, a town in the heart of the "Sailing Valley" in Britain. The history of the brand was founded by a Anna Beyou, Jean-Batiste Roger and Erwan Goullin, a trio that has common values, absolute passion for boats and deep love for the sea. All these passions guide the development of their products. Each article respects its economic logic, in harmony with the environment and in close contact with the major yachtsmen in the world. Practical Collections, unique and timeless. Top quality for a wide range of items made with genoa sail, mainsail, gennaker and spinnaker, all of them very detailed treated.

In 727 Sailbags, there is the love to find new ideas to recycle the preferred materials in a thousand and more different ways. Combining Dacron, carbon fiber or spinnaker sails with cotton or leather. Each piece that leaves the factory is unique, starting from the iconic bags to the mythical AA Butterfly chairs. The range is further enhanced by the "limited series. As the "FLYING EDITION" which arises from the sails of the winning America's Cup boats or as the "TABARLY EDITION" which takes the shape from the mythical sails of the famous French skipper Eric Tabarly!

It is curious to know where it comes from the choice of nr. 727 for the brand ... This was the number printed on the sail of Jean-Baptiste Roger family yacht, one of the founders, and the very first bag was produced precisely with this canvas. From here also the idea to use numbers to adorn most of the creations ...

727 Sailbags is more than a brand ... it's a state of mind ... is a world apart ...